Editor's note: Humanosphere exists to serve the community of humanitarians, do-gooders and anyone who gives a damn about ending extreme poverty and inequity. We asked readers to give us their perspectives on what they like, what they don't and what we could do better. Here's what you said. Thanks again!

I admit to being a bit concerned what we would discover when we asked folks what they think of Humanosphere. Some think we can be a bit cranky at times, or too irreverent. Some say we're biased. And we are, of course. We think poverty in the 21st Century is inexcusable. It's not a 'problem' so much as an outrage.
So, yeah, we can get a bit excited and overwrought. But much to our joy and amazement, we learned from nearly 150 of our loyal readers that you like us … you really, really like us!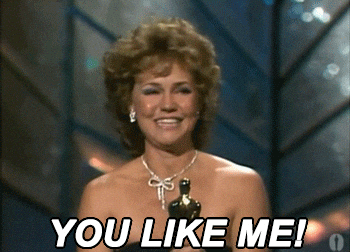 Here are a few comments from the survey:
Love the cheekiness. 
Very glad you are doing the work you are. I feel like nobody covers development with the rigor that you do, and you're on top of things.
Get an app! And do events in NYC!
Wow, we were so gratified to hear so many positive and constructive comments from you all. We do hope to gain the heft to do events, and would love to talk with folks about collaborating. We do need an app! We also need more money, to hire more writers (and pay the ones we have what they are really worth). You've given us a lot of valuable feedback that will guide our strategy for 2016.
But before we get to describing some of the survey results, I'd like to provide our own perspective and context. And why we did the survey.
At the risk of stating the obvious, the media kinda sucks lately.
That's not to say there aren't some excellent journalists doing great work and news organizations still committed to comforting the afflicted and, when needed, afflicting the comfortable. But the business model for the traditional media industry has imploded and the actual number of journalists asking questions, holding the powerful to account and raising awareness of neglected issues has plummeted.
And there has not been many issues as neglected, even when the media was doing well, as the plight of the poorest people in the developing world. Sure, you see the occasional 'moving' story or noble humanitarian tale. But few media ever dig beyond the surface, into the structural drivers of poverty and into what is working – and what isn't – in the efforts to make the world more equitable, stable and peaceful.
Humanosphere was launched initially as an NPR new media experiment with a two-year grant. When that grant ended, so did the NPR experiment.
We took our show on the entrepreneurial journalism road and created an independent, non-profit organization, established a fantastic board and obtained support from philanthropists and donors who understand the value of expanding and improving the news narrative on global poverty and inequity.
It hasn't been easy, and still isn't, but thanks to our loyal readers and worldwide community of Humanospherians (more than a third of our daily audience is outside the U.S.), we have continued to grow in scope and impact. We are today widely regarded as one of the more influential news sites anywhere covering aid and development.
It's been a great success so far. But, honestly, we've only been operating according to our own hunches and wanted to know what you, dear readers, think. So here's some highlights from the survey telling us what you think:
Over two-thirds of our readers read us for stories you don't get anywhere else. That makes us happy. It means we're giving you something you want and we're covering the news and issues that don't get covered elsewhere.
Most of you work in the global health, equity, aid, and development field. We are honored that you believe our coverage to be trustworthy and credible (you said that too!). We hope you share this coverage beyond your communities because we all know how important these issues are to everyone!
If the survey participants are representative of all our readers, you are mostly young, well-educated and, by a large majority, mostly female. We also found we could do better at reaching out to ethnic minorities, as most of the survey participants reported as white or non-Hispanic.
The majority of you did say you would share our content (articles, blog posts, videos, and our podcast) with others and that's what we like to hear! It means we're producing content that resonates with you and that moves you to take action—thank you!
Most of you seem to know that our mission is multi-pronged: We want to report on the global fight against poverty and inequity, expand the media narrative on these issues with insight and irreverence, and hold the aid and development communities accountable.
Two-thirds of respondents noted they were from the United States. But our readership is excitingly diverse with readers from Australia, the UK, Canada, Switzerland, Indonesia, Iran, Kenya, Nigeria, South Africa, and more.
We blushed multiple times when reading some of your comments and please know that we take to heart the suggestions and insight you shared. Thank you for taking time out of your busy day to answer our questions and help us improve Humanosphere for you—our loyal community.
Thanks to all our readers, whether you participated in this survey or not. We LOVE suggestions and ideas so please keep them coming!
Cheers
Tom Paulson
Founder, executive editor and janitor-in-chief at Humanosphere