If we're going to get every child into primary and secondary school by 2030, we're going to need a lot more teachers – 68.8 million to be exact. 'A lot' is an understatement.
There are 263 million school-age children who are not in school. Getting them to school is one thing, but who is going to teach them?
The U.N. Education, Science and Cultural Organization (UNESCO) marked World Teachers' Day with a report that shows the major obstacles preventing the world from achieving the Sustainable Development Goals on education.
It is not as simple as governments hiring more people. Consistent pay and better resources are essential to a strong teaching corps, as is recognizing the value of their work for children and communities.
"Many teachers still work with inadequate contracts and pay. They often live in difficult conditions and lack appropriate initial training, continuous professional development, and consistent support. They are sometimes victims of discrimination and even violent attacks," said UNSECO head Irina Bokova in a joint statement with the leaders of UNICEF, the U.N. Development Program, Education International and the International Labor Organization.
"Teaching could be an attractive, first-choice profession – if teachers were valued commensurate with the immense value they provide to our children and if their professional status as educators reflected the enormous impact their profession has on our shared future."
The problem is most severe in sub-Saharan Africa. It alone needs 17 million teachers. According to UNESCO, 70 percent of the countries in the region face shortages of teachers for primary school; 90 percent of the countries in the region are short teachers for secondary school.
Southern Asia comes in a close second, needing 15 million more teachers, and it's the secondary-school classrooms that are hurting the most.
In other words, it's a big problem.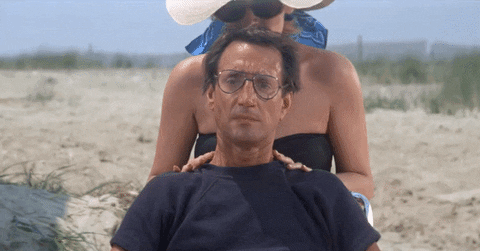 Toss in the millions of kids not going to school because of conflict in places like Syria and Iraq, and you have a recipe for failure. Goal No. 4 of the Sustainable Development Goals is dedicated to quality education. The world moved slightly past the idea of just counting whether or not kids are going to school and is asking the question: Are children learning?
We can't focus one question and ignore other pressing issues. Quint thought that all he needed was a bigger boat to take on the giant shark in Jaws, but a vessel alone was never the solution.
Solutions are never that simple. Yes, we need more teachers, but to truly educate kids, we'll need well-trained and fully supported teachers.
"Without urgent and sustained action, the situation will deteriorate in the face of rising demand for education," warned the report.
And keeping with the Jaws metaphor, waiting too long to fix the problem will lead to a fate akin to what Quint suffered.